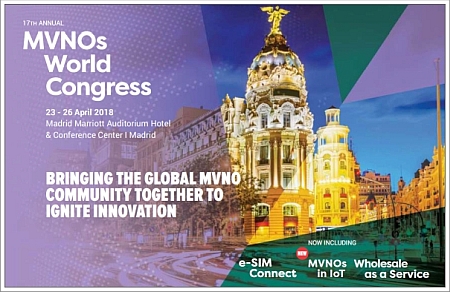 What are the new business models in the market?

Ich freue mich schon auf eine interessante Diskussion am kommenden MVNOs World Congress 2018. Mit mir am Podium heuer Ian Steule, Partner bei Analysys Mason, Stefan Oefner, Head of Mobile Wholesale Business Models, Deutsche Telekom und Birkir Marteinsson, CEO von Amivox.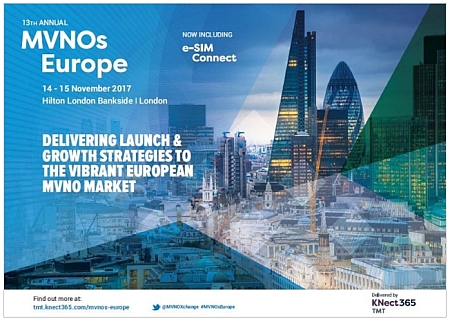 With 5G comes greater opportunities

Herzlichen Dank für die Einladung zum diesjährigen MVNOs Europe Event. Am 15 November diskutiere ich mit Kollegen von Orange und Analysys Mason über die neuen Möglichkeiten, die sich uns mit 5G eröffnen werden. Ich freue mich schon auf eine spannende Panel Discussion.





Trends on the European Wholesale market. The new roaming regulation.

Ich freue mich über meine Einladung zum diesjährigen International MVNO/VAS Summit in Beijing, auf welchem ich über die Entwicklungen am europäischen Wholesalemarkt und die Auswirkungen der letzten Roaming Regulierung referieren werde. Ich bin schon sehr gespannt.




PUBLIKATIONEN (AUSWAHL):



Gungl J., Gratzer A., Ruhle E.O., Freund N.: Electronic Communications Services in the World of Apps – Regulatory Challenges in Barringer J.P.: Telecommunications - Applications, Modern Technologies and Economic Impact: Nova Science Publishers, Inc., New York, 2014

Gratzer A.: Why did the MTR drop down so far? - Observations regarding the regulation of Mobile Termination Rates in Austria: Akademische Verlagsgemeinschaft, München, 2010

Gratzer A.: The regulation of mobile termination rates in Austria - A critical analysis, Dissertation submitted for the degree of "Master of Arts in Economics" at King′s College London, 2009

Gratzer A.: Die Deregulierung des österreichischen Telekommunikationsmarktes und deren wirtschaftliche Auswirkungen, Diplomarbeit am Institut für Unternehmensführung der FH-Wien, 2000



KONGRESS- UND KONFERENZBEITRÄGE (AUSWAHL):

Gratzer A.: What are the new business models in the market?, Panel Discussion at the MVNOs World Congress 2018, Madrid, Spain, April 2018

Gratzer A.: With 5G comes greater opportunities, Panel Discussion at the MVNOs Europe Congress 2017, London, United Kingdom, November 2017

Gratzer A.: Trends on the European Wholesale market. The new roaming regulation., presented at the International MVNO/VAS Summit, Beijing, China, July 2017

Gratzer A., Buschina S.: Zero-rated and co-sponsored mobile business models in a quite regulated environment, presented at the MVNOs World Congress 2017, Nice, France, April 2017

Gratzer A.: Recent developments in the Austrian MVNO market, presented at the MVNOs World Congress 2016, Amsterdam, Netherlands, April 2016

Gratzer A.: The Implications of Regulated Lower Mobile Termination Rates across Europe, presented at the IIR Interconnection World Forum, London, UK, January 2012

Gratzer A.: Pitfalls in calculating fair mobile termination rates, presented at the IQPC Interconnection & Termination Rates Conference, Vienna, Austria, September 2011

Gratzer A., Oppel A.: Mobile Number Portability in Austria - Opportunities and Pitfalls, presented at the IIR′s Number Portability 2010 Conference, Vienna, Austria, September 2010

Gratzer A.: How to Allocate Network Costs to Voice and Data Products - Lessons Learnt in Austria, presented at the marcusevans′s 3rd Annual IP and Telecoms Interconnection Strategies Conference, Berlin, Germany, September 2009

Ruhle E.O., Gratzer A.: The impact of data services on the calculation of network costs in mobile networks - Paper prepared for the 4th ITS Africa-Asia-Australasia Regional Conference, Curtin Business School, Perth, Australia, August 2009

Gratzer A.: Calculating and optimising the investment required for integrating MVNOs with your existing network infrastructure, presented at the IIR′s MVNO Congress 2006, Cannes, France, November, 2006

Gratzer A.: Interconnection in Next Generation Networks, presented at the Informa′s Interconnection & Wholesale Conference, Barcelona, Spain, 2006

Gratzer A.: Interconnection needs of mobile operators in the CEE region, presented at the Capacity CEE 2006 Conference, Prague, Czech Republic, 2006

Jones D., Gratzer A.: Pricing Strategies for GPRS in the International Marketplace, presented at the Informa′s Pricing and Bundling for Mobile Services Conference, London, UK, 2003

Gratzer A.: Mobile Interconnection in Austria - The new Approach, presented at the Vision in Business′s Global Interconnection Forum 2002, Cannes, France, 2002

Gratzer A.: Interconnection billing in a packet switched mobile network, presented at the Vision in Business′s Global Interconnection Forum 2000, Brussels, Belgium, 2000

Sprinzl M., Gratzer A.: Mobile to Mobile Interconnection - The Austrian perspective, presented at the SMi′s Interconnect 2000 Conference, London, UK, 2000

Gratzer A., Erdtner B.: Developments in interconnect billing , presented at the SMi′s Austria Telecoms Conference, Vienna, Austria, 1999

Gratzer A.: The Austrian mobile interconnection market, presented at the IBC′s Interconnection 99 Conference, Amsterdam, Netherlands, 1999